M

ichael Searles hosts another episode of Interviews with the Experts this time talking with acclaimed Soul Coach to the stars, award-winning Maria Elita.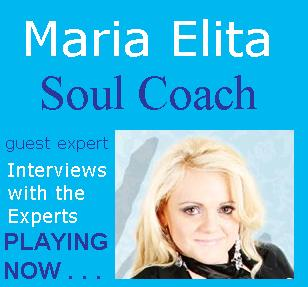 Possibly one of Michael's most compelling guests to-date, Australian based
Maria Elita
tells it as she sees it. Straight to the point and spot on with her advice, is it any wonder she finds herself totally booked up well in advance world-wide.
Maria Elita
is co-author of
The Naked Entrepreneur
which you will find at
amazon.com
along with her other books. It is a 'must read'.
Keep listening to the interview on this page for a surprise free book offer from Maria. Her own e-book titled '
Intuition Tuition
' which is her guide for using your intuition for maximum benefit.
Disclaimer:
This program is for information and entertainment purposes only. Michael Searles, Michael Searles Social Media Channel and www.michaelsearles.net are not liable nor responsible for the outcomes of any person who acts on the information provided. Always seek professional advice for health, legal and financial matters.
This work is licensed under a Creative Commons Attribution-No Derivative Works 3.0 Unported License